MCAHN Connect features content and offers contributed by our Associate members such as seminars, events and specials deals for our MCAHN network members. Read on to learn more about what our Associate members have to offer.

ACOUSTIC ISOLATION PRODUCTS - HoldRite Silencer System products are specifically engineered to dampen noise transfer between piping and building structures.
FREE Product Training either one-on-one or in a group setting. This training is offered to anyone interested in learning how to convert make shift methods into engineered solutions with our extensive HoldRite line of products.
On average, the HoldRite Silencer sound isolation system reduces plumbing noise by 87%
Integrates with HoldRite Pipe Support Systems
Reduces plumbing noise and vibration for soundproofing pipes
Compatible with Copper, PEX, CPVC, Cast Iron, and other materials
ISO-3822 Certified Acoustical Lab Tested
Field tested and approved
Acoustical pipe support systems are simple to install
Engineered to provide today's hotels, motels, multi-family homes and high-end residential projects with superior protection against plumbing noise and vibration disturbance.
https://holdrite.com/products/acoustic-isolation/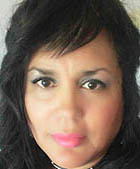 Contact Person: Marcell Marshall, Product Trainer
Email: marcell.marshall@rwc.com
Phone: 905.265.2783
Website: www.rwc.com

Support Canadian Jobs by requesting Domestic Product
Buying domestic helps support jobs and our industry in Canada and south of our border. Flocor offers domestic lines of products for fire protection and mechanical pipes and fittings.
Contact: Paul Prochowski
Email: pprochowski@flocor.ca
Phone: 647-231-4280
Website: www.flocor.ca/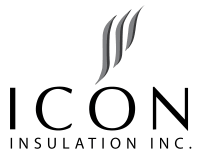 Providing the ICI Industries with Mechanical Insulation
ICON Insulation Inc. is a Unionized Industry leading National Contractor specializing in Mechanical Insulation Installations in the ICI sector. Providing maximum thermal performance in addition to visually appealing applications rewards us with a large base of repeat clients, while a desire for new challenges motivates the organization for continual growth in all aspects of the business.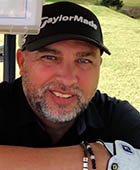 Contact: Mike O'Neill
Email: mike@iconinsulation.ca
Phone: 905-745-6883
Website: www.iconinsualtion.com

Plastics For Today's Industry
We sell various plastic pipe, valves, pumps, fittings and instrumentation along with PVC HVAC ducting. In addition to, we offer fiberglass grating and FRP stairs and railing systems.
Contact: Sean Yong
Email: syong@fabcoplastics.com
Phone: 905-832-0600
Website: www.fabcoplastics.com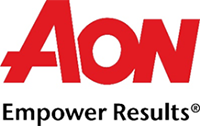 Cyber-attacks are the #1 risk in North America. Are you prepared?
Today's digitally connected world has created new and unanticipated risks for organizations of all industries, regions and sizes. With cyber-attacks being the #1 enterprise risk in North America(1), the financial impact and reputational damage associated with cyber incidents have made it crucial for organizations to establish a data privacy and cyber-risk management strategy.
Learn more about our cyber expertise.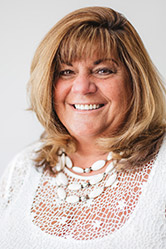 Contact: Nikki Laskin
Email: nikki.laskin@aon.ca
Phone: 289-313-2630
Website: www.aon.com/canada

Services Designed to Save You Time and Money
Data collection is a vital part of almost any industry for recording the critical data needed to ensure optimal operation of equipment and machinery, and the safety of employees. Yet even as companies are becoming more advanced, their process for recording data is not.
Using handwritten forms means valuable employees spend time making round after round, filling in paper forms and then filing those forms. Additional time is spent deciphering and keying in all the written data, requiring even more time to transcribe and format for interpretation and use.
AIM Forms from Marking Services Canada (MSC) allows plant operators to engage with interactive forms, accessed via AIM Mobile Technology. Using a smart device, simply scan the equipment sign's QR code, select the appropriate form and begin to document field observations labeled.
Contact: Kerrie Light
Email: Kerrie.light@markserv.com
Phone: 780-718-2272
Website: www.markservcanada.com

SPECIAL BANKING OFFERS For Employers & Employees
Business Owner Benefits with SPECIAL BANKING OFFERS, Bonus deposit rates and MVP program for employees. Member Value Program with SPECIAL BANKING OFFERS, earn up to $200 with a new account *certain criteria applies. Special Rate Bonus/ Discounts.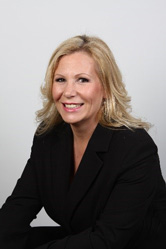 Contact: Tina Molinaro
Email: tina.molinaro@firstontario.com
Phone: 905-536-5834

MCAHN MEMBER DISCOUNTS - Saving You Money Locally & Nationally!
This program is designed to save companies and individuals money, build new business relationships while increasing MCAHN membership benefits. ALL MCAHN and UA Local 67 members and employees receive a PREFERRED RATE, EXCLUSIVE DISCOUNT or one time introductory offer on Associate Member/Industry Partner services.
Graphix Works - All MCAHN members receive 10% discount on Services
Contact: Peter Spanyi
Email: peter@graphixworks.com
Phone: 1-800-665-4739
Sheraton Hamilton Hotel - All MCAHN members receive "preferred hotel" rate of a 10% discount
Contact:
Floraine Vallery
Email:
floraine.vallery@sheratonhamilton.com
Phone:
905-317-4531