MCAHN Connect features content and offers contributed by our Associate members such as seminars, events and specials deals for our MCAHN network members. Read on to learn more about what our Associate members have to offer.

SPECIAL BANKING OFFERS For Employers & Employees
Business Owner Benefits with SPECIAL BANKING OFFERS, Bonus deposit rates and MVP program for employees. Member Value Program with SPECIAL BANKING OFFERS, earn up to $200 with a new account *certain criteria applies. Special Rate Bonus/ Discounts.
1Awards want to help your business grow faster.
Follow this link to see how: www.firstontario.com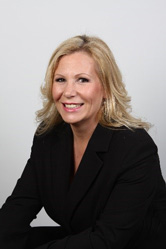 Contact: Tina Molinaro
Email: tina.molinaro@firstontario.com
Phone: 905-536-5834

MCAHN Member Preferred Pricing!
Buy or lease and save through the 2021 Volume Incentive Program (VIP)
Contact Person: Claude Malette, National Fleet Operations FCA Canada Inc.
6500 Mississauga Road North
Mississauga, ON L5N 1A8
Email: claude.malette@fcagroup.com
Phone: (905) 821-6091
Mobile: (905) 601-1009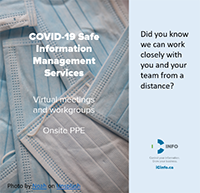 Get Your Ducks In A Row! A 5-part Series For The Basics Of Adopting And Managing Information Technology
Companies are becoming more competitive by adopting information technologies. Yet more than 50% of IT projects fall short of expectations. How can your organization ensure the success of its next IT under-taking? Information technology is a product of science, but using IT effectively to increase efficiency, productivity and, profitability is truly an art.
This five-part series will give participants insights into trends and traps facing companies today, and best practice tips, tools, and techniques used to help IT implementations in small to mid-sized businesses.
Part 1 – To Be or Not To Be… Technology Driven
Part 2 – Doing IT Right!
Part 3 – Choosing Tech That Fits
Part 4 – Driving Innovation!
Part 5 – No Haystacks. No Needles, Either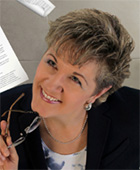 Contact: Claudia Mamros
Email: Claudia@icinfo.ca
Phone: 905-499-3759 ext. 700
Website:www.icinfo.ca

Brand 'NEW' HoldRite 703 In-Slab PEX Protector
The NEW HOLDRITE® 703 Series will be launching later this month! The 703 Series provides a protective recessed cavity in the upper portion of the concrete floor, providing a space for the protection of either one or two ½" PEX tubes (with ¾" protective corrugated tubing) or ¾" electrical conduits. Includes removable cover plate with "locator whiskers". Available in single and double runs with accessories.
Quick Facts:
Model # / Description / Bag Qty
703-SC / Single Slab Support with Cap / 20
703-DC / Double Slab Support with Cap / 20
703-SEC / Single Slab Extension Cap / 20
703-DEC / Double Slab Support Extension Cap / 20
703-EXT / 1.5" Tall Extension / 20
703-BBUL / 703 Blue Bullet / 25
703-RBUL / 703 Red Bullet / 25
703-RET / 703 PEX retainer Ring / 25
Spec Sheet: https://www.dropbox.com/s/68umsloae3nhui2/HoldRite-703%20In-Slab-Specification-Drawing.pdf?dl=0
Installation Video: https://www.youtube.com/watch?v=v-KaejhGb_k
****A new video produced by HoldRite and SharkBite aims to encourage youth to consider a career in the plumbing trades. Launched to coincide with US-based Careers in Construction Month, this new video steps out of the typical corporate video culture and, instead, plays like a movie trailer video, complete with slick production values. Check it out here and be sure to share it.****
Due to COVID-19, it is imperative that RWC continues engaging with you to offer FREE online Product Training either one-on-one or in a group setting. This training is offered to anyone interested in learning more about RWC's HoldRite extensive product lines and how they can save your customers valuable time and money on the job and convert make-shift methods into engineered solutions!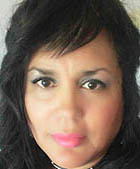 Contact Person: Marcell Marshall, Product Trainer
Email: marcell.marshall@rwc.com
Phone: 905-265-2783
Website: www.rwc.com

Offering Curb side Pick up For All!
"Although 2020 was a hard year it had its upticks; it has made us more determined, stronger, and brought us closer together. We hope 2021 will turn out much better regardless of what challenges that lie ahead. Let's do this together, so please stay positive, keep smiling and keep yourself and everyone around you safe! Thank you."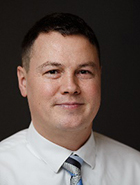 Contact: Paul Prochowski
Email: pprochowski@flocor.ca
Phone: 647-231-4280
Website: www.flocor.ca/

Bolstering the Balance Sheet
CPA's often miss this unless they work with a comprehensive team of Professionals. Find out how and why Canada's wealthiest business owners are turning to permanent life insurance?
Web link: http://ow.ly/6kdI50D2OOu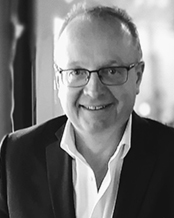 Contact: Rick Mamros
Email: rick@beaconinsurance.ca
Phone: 416-888-3564
Website: www.beaconinsurance.ca