MCAHN Connect features content and offers contributed by our Associate members such as seminars, events and specials deals for our MCAHN network members. Read on to learn more about what our Associate members have to offer.

FirstOntario Insurance Brokers Inc. – Your Local Commercial Insurance Experts
Best-in-class commercial insurance protection for your business, at highly competitive prices. We provide no-cost policy reviews and professional risk management advice to Ontario's business community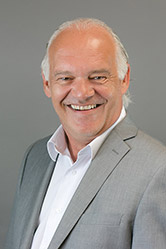 Contact: Rob Vosseler, President
Email: info@firstontarioinsurance.com
Phone: 905-385-3642
Website: https://firstontarioinsurance.com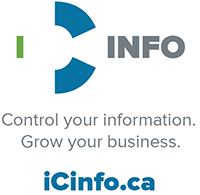 Moving beyond Project Management towards Change Management
We need to think beyond numbers, goals and facts, and look at the human beings facilitating the technological changes. Do they get it? Do they buy into it? Have you invited their feedback, their opinions and suggestions into account? And have they embraced the change and committed to it? Because this ship will only sail if they are all on board. This focus on the people side of things is Change Management – not to be confused with the CM associated with change orders – and it is critical for any technological change to succeed.
https://www.icinfo.ca/the-people-behind-the-machines/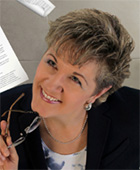 Contact:
Claudia Mamros
Email:
Claudia@icinfo.ca
Phone:
905-499-3759 ext. 700
Website:
www.icinfo.ca

Support Canadian Jobs by requesting Domestic Product
Flocor is one of Ontario's Largest stocking distributors for Anvil, Gruvlok, Hangers, and Tyco Products. We have the expertise, inventory and service to help your business grow. We're one call away.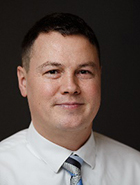 Contact: Paul Prochowski
Email: pprochowski@flocor.ca
Phone: 647-231-4280
Website: www.flocor.ca/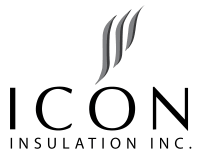 Providing the ICI Industries with Mechanical Insulation
ICON Insulation Inc. is a Unionized Industry leading National Contractor specializing in Mechanical Insulation Installations in the ICI sector. Providing maximum thermal performance in addition to visually appealing applications rewards us with a large base of repeat clients, while a desire for new challenges motivates the organization for continual growth in all aspects of the business.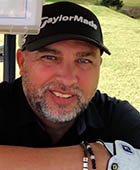 Contact: Mike O'Neill
Email: mike@iconinsulation.ca
Phone: 905-745-6883
Website: www.iconinsualtion.com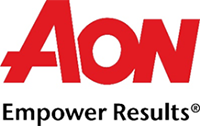 Cyber-attacks are the #1 risk in North America. Are you prepared?
Today's digitally connected world has created new and unanticipated risks for organizations of all industries, regions and sizes. With cyber-attacks being the #1 enterprise risk in North America(1), the financial impact and reputational damage associated with cyber incidents have made it crucial for organizations to establish a data privacy and cyber-risk management strategy.
Learn more about our cyber expertise.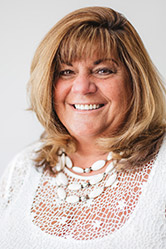 Contact: Nikki Laskin
Email: nikki.laskin@aon.ca
Phone: 289-313-2630
Website: www.aon.com/canada

Plastics For Today's Industry
We sell various plastic pipe, valves, pumps, fittings and instrumentation along with PVC HVAC ducting. In addition to, we offer fiberglass grating and FRP stairs and railing systems.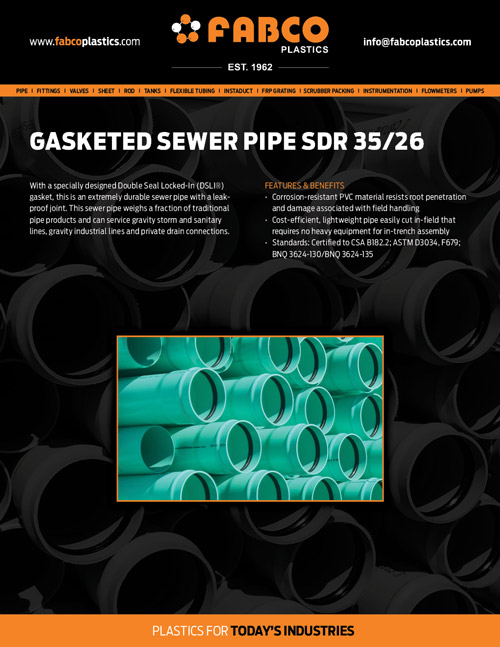 Contact: Sean Yong
Email: syong@fabcoplastics.com
Phone: 905-832-0600
Website: www.fabcoplastics.com

TESTRITE DWV INLINE TESTING SYSTEMS - The next generation of DWV testing is here. Easy to install in all building types and helps keep contractors and job sites safe and dry. FREE Product Training either one-on-one or in a group setting. This training is offered to anyone interested in learning how to convert make shift methods into engineered solutions with our extensive HoldRite line of products.
TestRite® DWV inline Testing Systems are easy to install in all building types and helps keep contractors and job sites safe and dry. This new DWV Testing System meets Plumbing Code requirements and is rated up to 50 feet of head pressure / 22 PSI / 5 floors and performs up to 5X faster than inflatable DWV testing devices.
TestRite Test Wedge eliminates risks inherent with and lasts at least 2X as long as Inflatable DWV testing devices
Prevents water spillage and property damage
Provides system fill-up or drain-down option at the Test Tee
Quick and easy to install while eliminating the need for a multitude of tools
Available for use with PVC, ABS, or cast iron* piping systems
*TestRite no-hub cast iron Test Tee is black PVC material for use in markets permitting hybrid systems.
https://holdrite.com/products/dwv-testing-systems/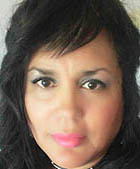 Contact Person: Marcell Marshall, Product Trainer
Email: marcell.marshall@rwc.com
Phone: 905-265-2783
Website: www.rwc.com

MCAHN MEMBER DISCOUNTS - Saving You Money Locally & Nationally!
This program is designed to save companies and individuals money, build new business relationships while increasing MCAHN membership benefits. ALL MCAHN and UA Local 67 members and employees receive a PREFERRED RATE, EXCLUSIVE DISCOUNT or one time introductory offer on Associate Member/Industry Partner services.
Graphix Works - All MCAHN members receive 10% discount on Services
Contact: Peter Spanyi
Email: peter@graphixworks.com
Phone: 1-800-665-4739
Sheraton Hamilton Hotel - All MCAHN members receive "preferred hotel" rate of a 10% discount
Contact:
Floraine Vallery
Email:
floraine.vallery@sheratonhamilton.com
Phone:
905-317-4531