MCAHN Connect features content and offers contributed by our Associate members such as seminars, events and specials deals for our MCAHN network members. Read on to learn more about what our Associate members have to offer.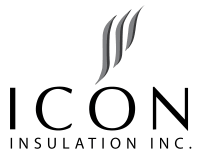 Providing the ICI Industries with Mechanical Insulation
ICON Insulation Inc. is a Unionized Industry leading National Contractor specializing in Mechanical Insulation Installations in the ICI sector. Providing maximum thermal performance in addition to visually appealing applications rewards us with a large base of repeat clients, while a desire for new challenges motivates the organization for continual growth in all aspects of the business.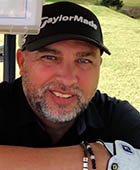 Contact: Mike O'Neill
Email: mike@iconinsulation.ca
Phone: (905) 745-6883
Website:http://www.iconinsulation.ca
The EB-25 Plus brings state-of-the-art water control technology to pressure regulators. The accurate flow control and pressure regulation of the EB-25 Plus eliminates the need for costly multi-valve installation such as high-low valves installed in parallel to meet varying flow requirements or multi-valves installed in series to reduce high inlet pressures to desired line pressure. The EB-25 Plus is a lead-free product designed to service commercial and institutional water installations that experience wide variation in water demand or for applications where there are high inlet pressures.
PERFORMANCE: Adj. outlet pressure range 30 psi – 85 psi Factory set pressure 55 psi Maximum inlet pressure 230 psi (1600 kPa) Max operating temperature 149˚F Service Water.
AVAILABLE CONNECTIONS: 2-1/2", 3", and 4" Flanged
SPEC SHEET: https://www.cashacme.ca/wp-content/uploads/2020/05/eb25-plus-spec-sheet.pdf
COVID-19, it is imperative that RWC continues engaging with you to offer FREE online Product Training either one-on-one or in a group setting. This training is offered to anyone interested in learning more about RWC's CashAcme extensive product lines and how they can save your customers valuable time and money on the job!!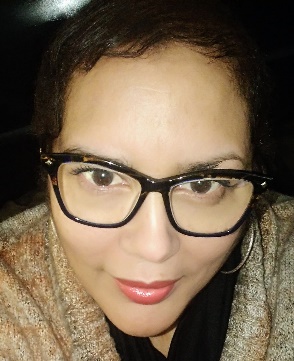 Contact Person: Marcell Marshall, Product Trainer
Email: marcell.marshall@rwc.com
Phone: 905-265-2783
Website: www.rwc.com

"As we face the challenges of the coronavirus pandemic and its impact on our daily lives, I have struggled with feelings of fear and helplessness on occasion. One of the many steps I've taken to restore hope and sanity is to fill my mind with inspiring words or motivational quotes.  Use it as a daily mantra. Hopefully it puts a smile on your face!"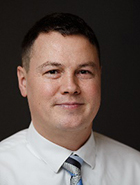 Contact: Paul Prochowski, Outside Sales Rep & Chairman MCAHN
Address: 470 Seaman St., Stoney Creek, ON, L8E 2V9
Tel:(905) 664-9230 Ext. 6726
Mobile: (647) 231-4280
Email: pprochowski@flocor.ca
Website: www.flocor.ca/
United Rentals ~ Are you looking for GOOD used Equipment?
We sell only top quality new and used equipment from manufacturers you can rely on for great products. However, even the best equipment may need unforeseen servicing or a part replacement. We created United Guard™ because we stand behind the products we sell.
With United Guard™, you can protect your investment and ensure your operations always run smoothly. The program covers the components of applicable* used equipment purchased from United Rentals. Product lists are available on a monthly basis.
Contact: John French
Email: jfrench1@ur.com
Phone: 905-730-7771
Website: https://www.unitedrentals.com/locations/on/stoney-creek/aerial-lift-rentals/e89

Everyday Chequing Accounts – Get Unlimited FREE Interac e-Transfers® with Direct Deposit
Have it all with our new suite of Everyday accounts – including student and seniors' options. No monthly fees, no minimum balance, unlimited transactions and free Interac e-Transfers.
1.30% 19-Month GIC Special
Grow your money risk-free. Reach your savings goal faster with this great rate. Guaranteed. Open your 19-month GIC in online banking, at your branch or by calling our Member Service Centre.
Fixed Term Loan Introductory Rate as low as 1.99% 
It's tough to figure out the best way to borrow money. With our fixed-term personal loan introductory rate starting at 1.99%, we've made the decision a little easier.
Click here to learn more: www.firstontario.com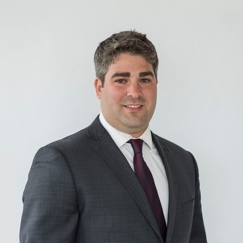 Contact: Adam Meger
Email: adam.meger@firstontario.com
Phone: 365-323-4419

Risks and Exposures for Contractors… and what they can do to protect themselves
On a construction site or worksite, there are a lot of moving parts – and that includes all of the contractors, subcontractors, and tradespeople that are essential to any project. Risks, exposures, and liabilities for contractors have changed over the years, and could leave you unprotected if something does go wrong.
Contractors need to be aware of their responsibilities and accountabilities on a project before signing the dotted line. With Federated Insurance, you work directly with an industry expert who is committed to understanding the unique risks and opportunities associated with your business. A dedicated agent and risk management team will help ensure you get the right coverage.
Learn More. Visit:
https://c5s7c3a9.stackppathcdn.com/wp-content/uploads/risks-and-exposures-for-contractors_en.pdf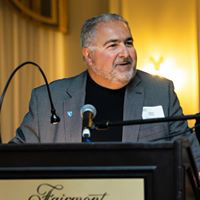 Contact: Mauro Di Tullio
Email: mauro.ditullio@federated.ca
Phone: 800-361-0790 ext 3175
Website: www.federated.ca

MCAHN Member Preferred Pricing!
Buy or lease and save through the 2021 Volume Incentive Program (VIP)
Contact Person: Claude Malette, National Fleet Operations FCA Canada Inc.
6500 Mississauga Road North
Mississauga, ON L5N 1A8
Email: claude.malette@fcagroup.com
Phone: (905) 821-6091
Mobile: (905) 601-1009

MCAHN MEMBER DISCOUNTS - Saving You Money Locally & Nationally!
This program is designed to save companies and individuals money, build new business relationships while increasing MCAHN membership benefits. ALL MCAHN and UA Local 67 members and employees receive a PREFERRED RATE, EXCLUSIVE DISCOUNT or one time introductory offer on Associate Member/Industry Partner services.
CONTACT MCAHN To LEARN MORE Phone: 905.522.1965 E: manager@mcahamiltonniagara.org